The Pain Clinic helps to get to the root cause of your pain problem and design a pain management and exercise plan to help you avoid future recurrences.
The aim is to get your body working to optimum efficiency to cope with your life's demands.

What happens at the Pain Clinic?
You will see a chiropractor or physiotherapist first. Once problem areas are addressed through diagnosis and treatment, our aim is to help you become responsible for you own pain management and better condition yourself.
We help you achieve this through effectively combining manual treatments such as chiropractic and / or  physiotherapy with rehabilitation exercise.
If necessary we will recommend complementary therapies such as acupuncture and therapeutic massage. Our sole aim is to get you better as quickly as possible and to help you stay that way.
When stress contributes to pain
Increasingly common is for stress to be an underlying cause of pain, or a prevention to healing. When this is the case, we recommend our resident Clinical Psychologist who achieves outstanding results through using Cognitive Behavioural Therapy to help distinguish and change certain behaviour patterns.
Exercise at the Pain Clinic
When needed, our rehabilitation exercise gym is where one-on-one care with our rehabilitation therapist will fully assess all aspects of your strength, flexibility and fitness for a long term recovery.
Expertly guiding you to retrain your body through an individually designed programme of stretches and exercises will help you avoid the misery and unnecessary expense of avoidable recurrences.
In addition, Pilates and yoga classes are held weekly. Online exercise videos help you to exercise correctly when at home.
Shockwave Therapy
For patients with chronic pain conditions, there is the option of Shockwave Therapy at the Waldegrave Clinic.
Pain management pre and post surgery
The Waldegrave Clinic is a choice point of referral for many orthopaedic surgeons.
If you are expecting to undergo surgery we will advise and design the right exercises for you to do prior to surgery. This ensures rehabilitation after surgery is quicker and more effective.
During the initial aftermath of surgery we will help you manage your pain, before working with you to design a recovery program, building you back towards optimal functioning.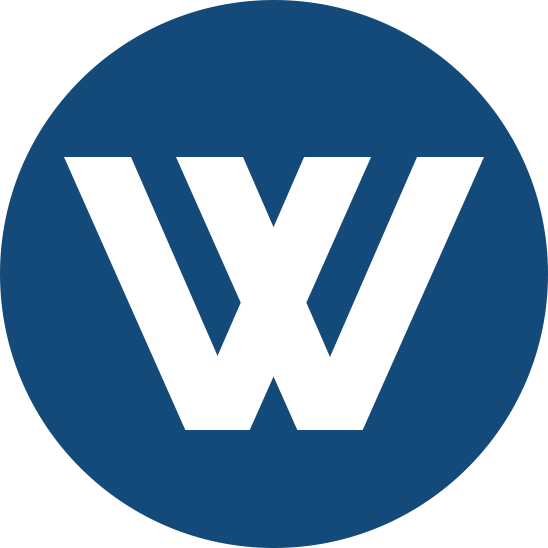 As a patient of the clinic for two decades I have been constantly impressed by the brilliant diagnostic talent of Tom Greenway and the consistently outstanding quality of treatment by both Tom and Matthew Clifton-Hadley. I'm convinced that without their skills I would be a hunched up little old man with my neck and right shoulder totally incapacitated by a combination of computer use and long-distsnce travel. Instead I am still going strong in my seventies. Many thanks to Tom and the team.
I have been visiting Catherine Quinn as I had a leg which kept giving out on me and I had several nasty falls. Eventually we found I needed a spinal op to release the trapped nerve. I have to have my stitches out next Friday and then will visit Catherine again for some physio to strengthen my leg. I have found her to be extremely professional and very good at what she does.
I was in agony with sacroiliac joint pain and I could hardly walk. A few sessions with Mathew and I was pain-free and able to walk normally again. I am so glad that I know Mathew is not far away and I think he has miracle hands.
Jacky was great at analysing the problem and recommending exercises to remedy it. She is very friendly and helpful too
My sessions with Tom have always felt therapeutic not only for my body, but also reassuring and encouraging. I had been seeing Tom for a few years for relatively minor'tweaks' which were nonetheless an important element of maintaining my fitness, strength and flexibility after my 60th birthday. Gym and yoga were an enjoyable, essential part of my life. A year ago I had a bad fall, resulting in a hip fracture. It was only during a long period of rehabilitation that I came to fully appreciate Tom! I genuinely don't know what I would have done without his guidance and support, especially when my first op went wrong. He is a lot more than someone who can manipulate my skeleton effectively and I attribute the (almost) completeness of my recovery to his caring and comprehensive approach. My son, who is a musician in his twenties, also relies on Tom to keep him 'at the top of his game'. And can be heard to say "I don't know what I'd do without Tom – how can he fix in five minutes something that's not been right for weeks?" Thanks Tom!
Most of our services are covered by major health insurers.
If you're ready to book just click below to book online easily, or if you have any questions prior to booking we can be reached on 020 8943 2424 from 8am – 7:30pm Weekdays & 8am – 1:30pm on Saturdays.
Quality Assured.
The Waldegrave Clinic has been awarded the coveted Patient Partnership Quality Mark AND Clinical Management Quality Mark in recognition of our superb clinical standards.
Our practice is one of the few clinics nationally that has been awarded both the Patient Partnership Quality Mark and a research status award in recognition of our superb clinical standards. Our high level of expertise is matched with an excellent range of facilities including Shockwave therapy, rehabilitation gym and private changing rooms.