Massage at the Waldegrave Clinic includes therapeutic, sports, deep tissue and remedial massage.
Pain relief using Therapeutic Massage
Our bodies are amazingly resilient with their coping mechanisms, but niggling pains can soon become debilitating. Therapeutic massage will detect the hotspot areas in your body that are the root cause of your discomfort.
Specific manipulation and techniques will release knotted muscles, improving mobility and circulation. When used in conjunction with holistic practises such as reflexology or aromatherapy, therapeutic massage is additionally beneficial in helping to release energy, and may relieve emotional, mental and physical fatigue.
What conditions will Therapeutic Massage treat?
Back massage
Stiffness of muscles
Restriction of movement
Back pain
Joint and muscular pain
Stress & tension
When will you need Therapeutic Massage?
It can be recommended as part of your chiropractic or physiotherapy treatment to aid recovery or as a stand-alone treatment when you are in discomfort or in need of a pick me up.
Sports, Deep Tissue and Remedial massage
These are deeper massage techniques usually focussed on one particular area or injury rather than the whole body. Treatment helps to stimulate the body's natural healing abilities as well as helping to reduce discomfort and maintain fitness and flexibility. It may also help to:
Assist the body's natural repair processes
Restore normal muscle tone, function and range of movement
Facilitate recovery after injury
Limit scar formation in new injuries
Make older scar tissue more pliable
Preparation for sports events and recovery afterwards
What will happen at your first appointment
After an assessment, your therapist will advise which massage techniques are best suited to you according to your specific requirements. You will be given information about what to do between treatments and how to maintain improvements gained from the treatment.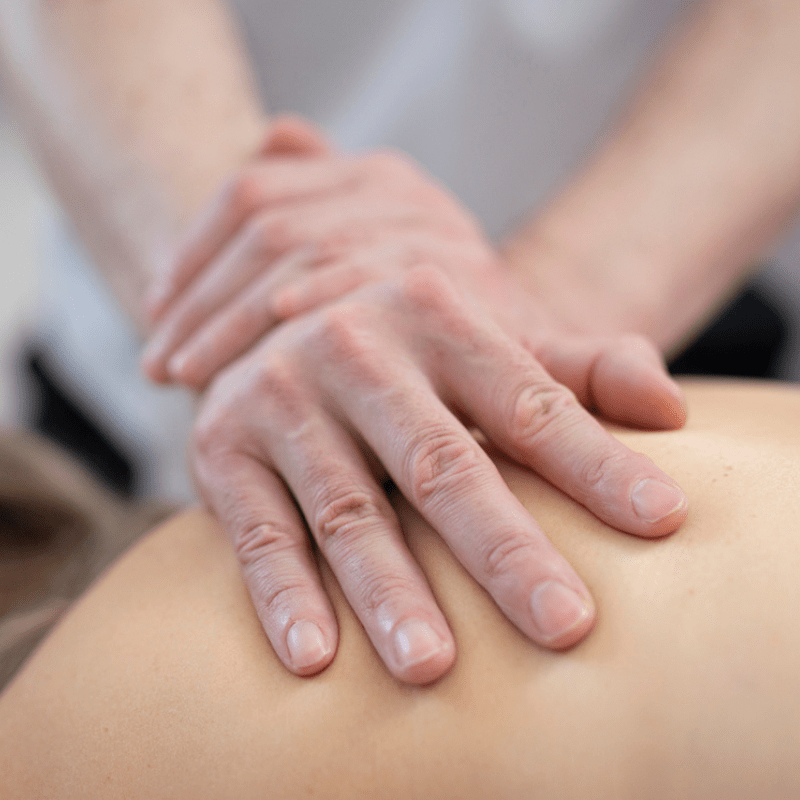 Ready To Get Massage Treatment?
Note: Massage is not a substitute for medical care and it is advisable to consult your GP or health professional for medical advice or attention for any concerns you may have.
If you're ready to book just click below to book online easily, or if you have any questions prior to booking we can be reached on 020 8943 2424 from 8am – 7:30pm Weekdays & 8am – 1:30pm on Saturdays.
Quality Assured.
The Waldegrave Clinic has been awarded the coveted Patient Partnership Quality Mark AND Clinical Management Quality Mark in recognition of our superb clinical standards.
Our practice is one of the few clinics nationally that has been awarded both the Patient Partnership Quality Mark and a research status award in recognition of our superb clinical standards. Our high level of expertise is matched with an excellent range of facilities including Shockwave therapy, rehabilitation gym and private changing rooms.