The Waldegrave Clinic has a highly respected team of chiropractors at their clinic in Teddington, SW London. The clinic has been awarded the Patient Partnership Quality Mark in recognition of its high clinical standards.
What is Chiropractic?
Chiropractic is a manipulative based treatment that aims to optimise how the body functions and moves. Treatment helps to restore natural movement that has been lost through injury, degenerative changes or poor posture – and is particularly effective in treating back and neck pain.
What conditions will a Chiropractor help?
Acute low back pain
Chronic low back pain
Acute/subacute neck pain
Chronic neck pain
Migraine and tension headaches
Vertigo
Extremity joint conditions
What is Chiropractic treatment like?
Chiropractors use their hands to adjust the joints of your spine and limbs where signs of restricted movement are found. Areas are treated using gentle, specific manipulation techniques to restore normal body movement. Treatment aims to make you move better and more freely.
When will you need a Chiropractor?
If your back or joints feel locked, stiff, and sore or maybe haven't responded to other treatments, then a consultation with a chiropractor may be recommended. Chiropractic care is suitable for all ages from babies to the elderly.
What will happen at your first appointment?
Your whole body will usually be assessed, not just the localised area of pain, so that anything that could be connected to the cause of your problem is looked at and strategies identified to make it less likely to recur.
If required x-rays or an MRI scan may be advised and we can facilitate these for you.
This comprehensive analysis means we will be able to give you a clear understanding of the cause of your particular problem – and the level of treatment needed.
What qualifications will your Chiropractor have?
All chiropractors that practice at our clinic in Teddington are registered with the General Chiropractic Council having done a masters degree or equivalent in chiropractic.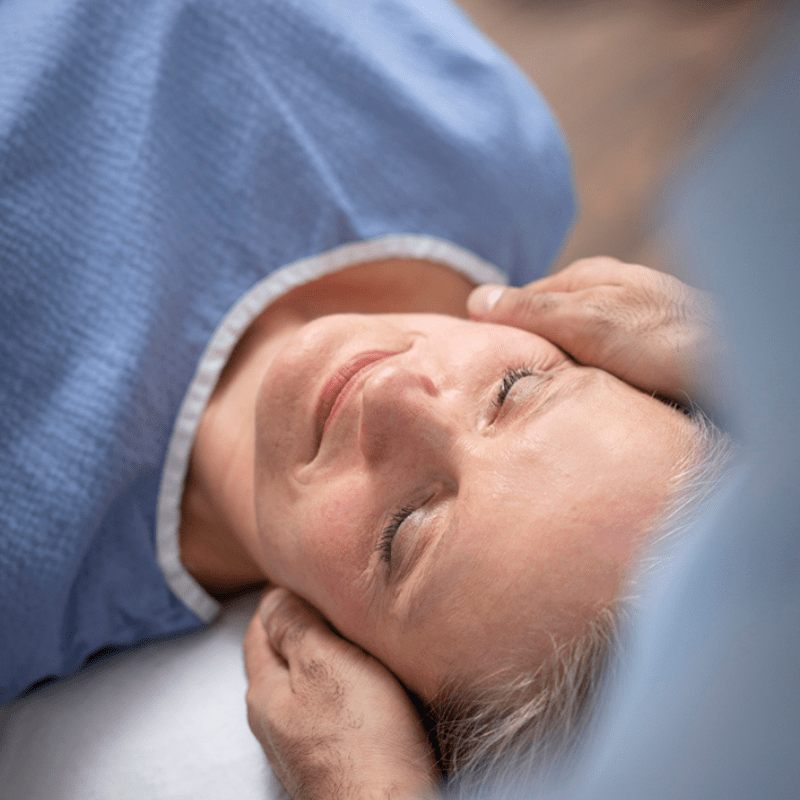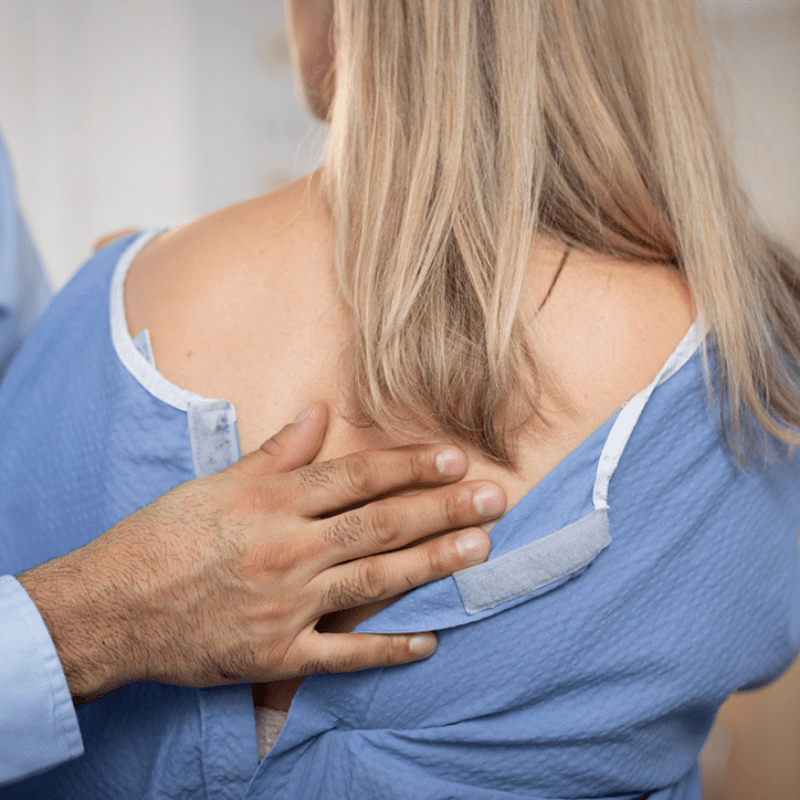 It is impossible to sing this Clinic's praises highly enough. The care and attention shown to patients, together with the extraordinary skills demonstrated by the specialists working there must be among the very best available. I have visited the clinic for chiropractic treatment on a number of occasions, and have always received top-quality attention from Tom Greenway, himself a leading light in the world of chiropractic. He has a sense of humour, too, and an easy manner – qualities which will help any patient to relax and be fully confident in their practitioner. Altogether superb, and I really can't say fairer than that. A score of ten on here seems way too low!.
I was impressed from the very first visit. I received a detailed, friendly and honest consultation and my treatments have been highly successful. I've had back pain for many years which was exacerbated by two pregnancies and then the physical demands every mum faces with young children. I was treated by Matthew over a period of a few months and the difference has been amazing. I'm now recommending The Waldegrave Clinic to anyone who will listen!Overall I would say you'll receive excellent treatment from friendly and profession staff. I highly recommend this clinic.
The whole Waldegrave experience is excellent from start to finish. The reception staff are courteous, helpful and friendly and the treatment you receive is always first class. I can't recommend Catherine (Chiropractor) Highly enough!
I was referred to Marcus Higgins a few months ago with extremely painful sciatica. From the start he was positive, encouraging, very hands-on and explained my condition and treatment in detail, which was exactly what I was hoping for. He also made me laugh which is always a great healing process, and demonstrated the exercises he was prescribing for me. After 3 sessions my pain had reduced enormously and after 4 it had gone. He said to call him at the clinic any time if I needed advice/help which I really appreciated. He is extremely dedicated and knowledgable, and I have recommended him and the clinic to other people I know with serious back pain.
If you are looking for chiropractor – Nisha is the one that helped me to get back my life. I have a slipped disc and the pain was terrible. No physio was helping. I was scared, devastated and in pain constantly. Thanks to Nisha's work I am back on track
As ever, Nick Loftus is a superb chiropractor with an excellent bedside manner is. He listens carefully, asks the right questions and treats with care.
Ready To Get A Chiropractic Treatment?
Chiropractic is covered by most health insurance schemes. Some patients will require GP referral.
If you're ready to book just click below to book online easily, or if you have any questions prior to booking we can be reached on 020 8943 2424 from 8am – 7:30pm Weekdays & 8am – 1:30pm on Saturdays.
Quality Assured.
The Waldegrave Clinic has been awarded the coveted Patient Partnership Quality Mark AND Clinical Management Quality Mark in recognition of our superb clinical standards.
Our practice is one of the few clinics nationally that has been awarded both the Patient Partnership Quality Mark and a research status award in recognition of our superb clinical standards. Our high level of expertise is matched with an excellent range of facilities including Shockwave therapy, rehabilitation gym and private changing rooms.