Brendan Greaney Brendan Greaney trained at Brunel University as a chartered physiotherapist and qualified in 1991. Having worked in the NHS, corporate environment and private practice Brendan returned to Ireland setting up a private practice in Dublin. Here he worked with elite sportsmen including rugby and gaelic football clubs and with the Irish amateur golf team. Brendan returned to London in 2010 and ran two clinics in canary wharf before joining the Waldegrave clinic in March 2018. He has a keen interest in lower limb biomechanics, gait analysis and provides customized orthotics.
I chose to become a physiotherapist because…
Growing up I was one of four brothers. My father was a dentist and two of my brothers are doctors. We were all keen sportsmen and eventually I merged the two finding my passion for physical medicine and becoming a physiotherapist.
What has surprised me most about my profession
Seeing my profession grow over the past twenty five years has been both surprising and inspiring. The need for a scientific basis for our work has driven the profession to legitimise what we do. Our roles within medicine are constantly evolving and I believe the general public are becoming more and more empowered in managing their own health and as physiotherapists we are playing a leading role in helping to facilitate their efforts.
The unexpected hurdles I have had to face
Working in London in a multicultural society means we have to be constantly aware of people's beliefs and culture. Having worked in various roles within the NHS and private practice I have often had to make use of interpreters or indeed have family members translate during the course of treatment.
The unexpected benefits I have enjoyed
As a physiotherapist I have worked in a number of roles in a variety of environments treating a huge variety of people ranging from Oscar winners to international athletes and all those in between. Every patient brings a unique personality and set of problems and for me that makes my work really interesting.
My most momentous moment
It was a very proud day for me when I qualified from university. Since then there have been many moments. Perhaps the standout was when I opened my own private practice in Dublin.
A glimpse of wisdom I can  offer about health/ the body
I am a firm believer in healthy body healthy mind. Always try and gain comfort in your environment in order to function properly. Find a form of exercise you enjoy and make it part of your lifestyle. Finally I believe a person's health is reflected in their gait. I am always impressed by someone who walks well.
Outside of work
I enjoy the company of family and friends. Sitting down over a nice meal and letting the conversation flow. Having hung up my rugby boots I have found a passion for running and triathlons and enjoy nothing more than running in warm rain.
What will always bring a smile to my face?!
I enjoy a good belly laugh at a comedy club. But I have to say when someone places a cooked breakfast in front of me at the weekend it always gets a smile. Oh and visiting the dentist and being told my teeth are fine.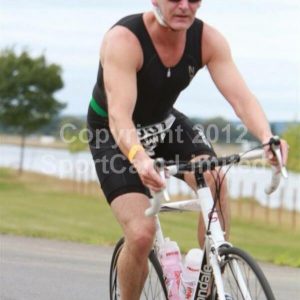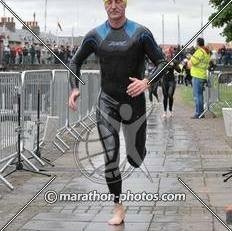 What Brendan's patients have to say:
Geoff
"I am very satisfied with all the work done on my shoulder by Brendan. In the three sessions I had with him my problem was resolved and treated very effectively, and it has continued to improve in the subsequent weeks. Thank you Waldegrave"
Irene
"I was able to get an appointment very easily and quickly. The physiotherapist that I saw, Brendan Greaney, listened and clearly explained the problem with my back. The treatment I then received over the next.6 weeks was very helpful. Brendan did everything to make me comfortable and reassured"