What is Acupuncture?
Acupuncture is a tried and tested system of Chinese medicine that helps to restore, promote and maintain good health and well-being. Fine needles are carefully placed to relax the muscles, relieve stress, helping to normalise the body function.
It is practised at the Waldegrave Clinic for its proven effectiveness in pain relief and as a stand alone natural treatment to improve your overall health and well being.
Pain relief using Acupuncture
Acupuncture relieves pain by raising endorphin levels and will relieve muscle spasm by treating the trigger points. It can be used to treat a wide range of musculoskeletal conditions:
Neck pain
Back pain
Frozen shoulders
Slipped discs
Pulled muscles
Sports injuries
Arthritis
Improved well-being
Scientific research with Acupuncture is proving its effectiveness in helping to alleviate symptoms of a wide range of health problems. The raised endorphin levels released through acupuncture are very effective in reducing the effects of stress, improving your well-being and mood and leaves you feeling more energised.
Conditions acupuncture may help include:
Migraine
Hayfever
Sinusitis
Menstrual and menopausal disorders
Digestive and bowel problems
Fertility related problems
Emotional anxiety
Stress
Zak Han – acupuncturist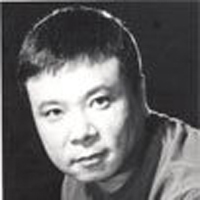 Renowned acupuncturist Zak Han works at the clinic. Zak is renowned for his work with chronic pain. He also has a special interest with infertility.
Is Acupuncture safe?
At the clinic all needles are fully sterilized, pre–packaged and disposable.
Acupuncture can be used with conventional medicine and is suitable for all ages.
To book an appointment for Acupuncture please telephone 020 8943 2424