What is Acupuncture?
Acupuncture is a popular system of Chinese medicine that may help to restore and maintain good health and well-being. Fine needles are carefully placed at certain trigger points for therapeutic or preventative purposes
What conditions is Acupuncture effective for?
Acupuncture can be effective for the short term relief of:
Tension type headaches
Migraine headache
Chronic low back pain
Neck pain or chronic neck pain
Temporary adjunctive treatment for osteoarthritis knee pain
The raised endorphin levels released through acupuncture may be effective in reducing the effects of tension, helping to improve feelings of well-being .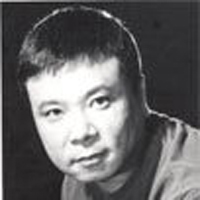 Acupuncturist Zak Han works at the clinic and is known for his work with chronic pain.
Is Acupuncture safe?
At the clinic all needles are fully sterilized, pre–packaged and disposable.
Acupuncture can be used with conventional medicine and is suitable for all ages.
What patients say
Thank you Dr Zak Han! Thank you for helping and changing people's lives – I am one of those patients. Now I can sleep well and don't need to take painkillers for my daily headaches and back-pain. I strongly recommend your treatment to everyone in need. Also I strongly believe that Acupuncture should be more encouraged by the GPs instead of offering us millions of painkillers. Alina A
To book an appointment for Acupuncture please telephone 020 8943 2424