I trained to become a chiropractor because…
I have always had an interest in human science and medicine from a young age. Instead of taking a traditional medical route, I decided to find a profession in which I could master an in-depth understanding of medical sciences and biomechanics and apply it to patients using manual non-invasive techniques.
My particular areas of interest are:
• Running and golfing biomechanics and injury prevention
• Spinal and extremity dysfunction
What I enjoy most about being a chiropractor
Being a chiropractor is a privilege and has many opportunities for development and knowledge enhancement. I am passionate about understanding the human body and how it can become dysfunctional. I love the challenge of continued learning and applying this learning to improve the physical and psychological well-being of my patients.
Working with everyday patients as well as athletes to overcome their pain is a wonderful feeling and gives me real pride in what I do.
This following patient experience made a big impact on me:
A patient came in with multiple disc bulges in his low back and severe longstanding disability. After 4 months of treatment, true patient determination and grit as well as a specific rehabilitation regime, he had no symptoms and was able to live a normal life again which was extremely satisfying. This made me understand why I do what I do and the impact we can have when the patient and practitioner work as a team.
What inspires my working day
The people I treat, my colleagues and the constant change and development in the understanding of the human body, which can enable even greater success in what we can do as a profession.
My most satisfying career moment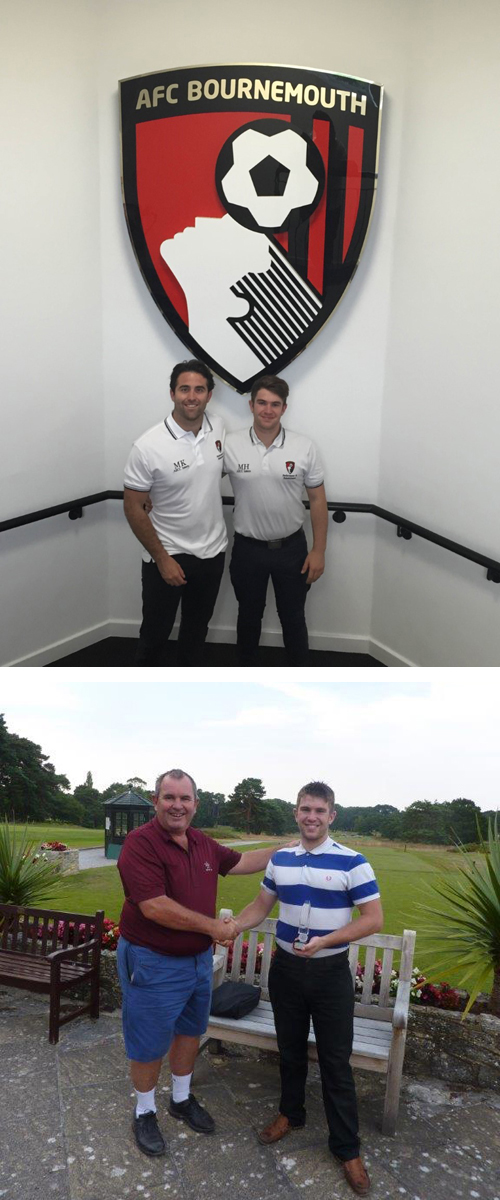 So far I have had a lot of great moments and have worked with some really inspirational people. However I would say that the privilege of working with Bournemouth football club was an experience to cherish over the rest.
My time spent there and the challenges it presented, helped to shape the way I treat and manage patients on a day to day basis.
Outside of work
I have always been interested in sports and love participating in everything, be it inside, outside or in the water. At the moment I mainly play golf and am looking forward to bringing my kayak down to Kingston so I can have a dip in the Thames. I also enjoy participating in boxing, rugby, athletics and cycling.
To book an appointment with Marcus
Please call reception: 020 8943 2424
What Marcus' patients have to say:
Phil
I have a painful knee condition as I write this. I was originally very concerned that my cartilage had completely gone. I was assured by Marcus, that it was only a temporary condition albeit, it would take two or three months to calm down. Bursitis. Marcus treatment was thankfully varied, in the sense that, what worked for me, he did. So that I had the best option available. A very affable young man and a very capable. Even at reception you are treated extremely well. On the whole, a very professional and reassuring experience. Thank you.
Kelly R
Always very happy. I see Marcus & he is amazing, Highly recommended him.